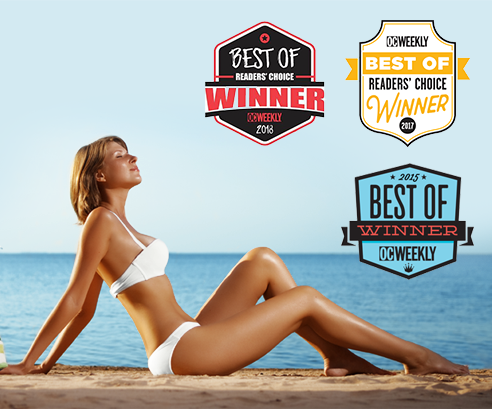 Tropic Tan is one of the most established tanning salons, serving Orange County for over 40 years. Our services include 4 levels of tanning, including a stand-up bed.
We offer three UV-free options: The Infinity Sun (8 hrs) custom spray, The Norvell Rapid Dry (4hrs) and The Versa Spa (6-8hrs).
We have two red light therapy beds and two Formostar Infrared bodywrap rooms. Just stop in - no appointment is needed, except for the body wraps and custom spray tans.
The products we carry are Designer Skin, Millennium, Eliminate, Hempz, and Red Light Therapy treatment. Your first lotion is 50% off. We will gladly store your lotion if you purchase the lotion from us.
We are committed to excellent customer service and making you leave with a smile.